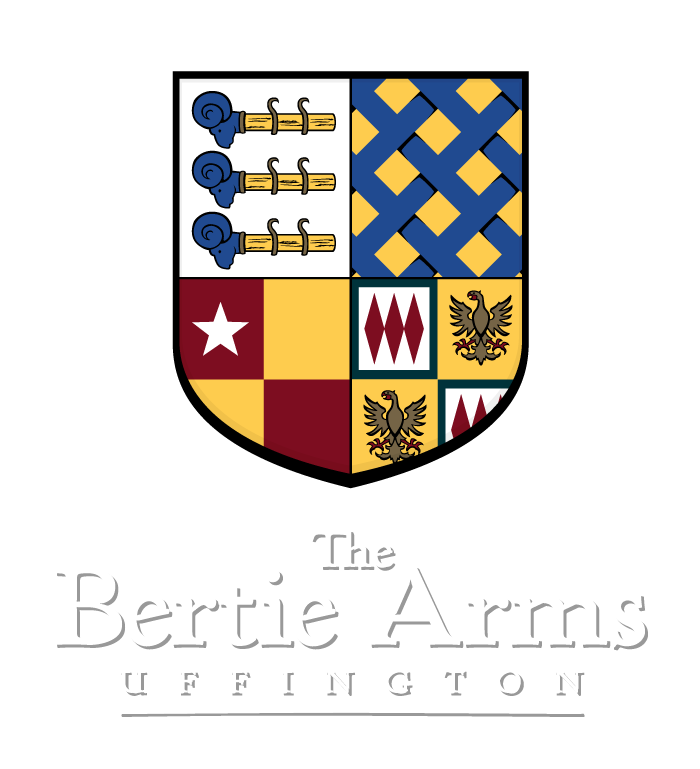 The Bertie Arms in Uffington
The Bertie Arms in Uffington is a family-friendly pub run by James and Katie Genever. The pub is situated on Bertie Lane and has ample free parking outside.
Coffee & cakes are served in the mornings, 09:00 Monday to Saturday or from 11:00 on Sundays.
Lunch is sevred 12:00 - 14:30 Monday to Saturday with Sunday lunch served 12-4.
Evening meals are served 18:30 - 21:00 Tuesday to Saturday.
The Morton Fish and Chip van is outside The Bertie Arms on Mondays at 19:15.
We have our main bar area, the Bertie Bar room and our new top floor space, which can be booked for private events.
In the meantime, visit our Facebook page to find out more or simply give us a call on 01780 766400. And don't forget to let us know if you'd like to know more about our menus and our regularly changing events.
Katie & James
Or, contact us at info@thebertiearms.co.uk | Call on 01780 766400.